The PBL is a high performance, extremely versatile general area LED high bay available in a wide variety of sizes, lumen packages and control options. Diffuser lenses are available to minimize glare and improve aesthetics. The PBL's housing and LED tray is precision brake formed from aluminum and pre-painted with a highly durable, highly reflective white finish. Several control options - including IoT-compatible sensors - can be incorporated.

A "heavy duty" version of the PBL - with optional pendant mounting - is available 

here. Every PBL is built in our Henderson, NC facility.
Applications: Suitable for most commercial, industrial and institutional applications - retail, warehouse, manufacturing, cold/freezer storage
Lumen Output: From around 9,000 lm to just under 52,000
Max Lumens Per Watt: Around 156
Size Options: Available in 4-foot and 2-foot, standard and wide widths
Finish Options: Available in White (Standard), Matte Black and Metallic Silver
Predicted L70 Lifetime: 92,000 to 146,000 hours (calculated)
Warranty: 5 year limited system warranty. 10-year extended warranty available on specific models
Re-BoardABILITY: Every PBL is upgradeable. Boards and drivers can easily be swapped out for upgrade in a matter of minutes. Learn more about Re-Boardability here.
Certifications: UL 1598 listed for US and Canada, suitable for damp locations. DesignLights Consortium qualified on specific configurations
Made in America: Each PBL is made in the USA - engineered and manufactured at our facility in Henderson, NC. BAA compliant options are available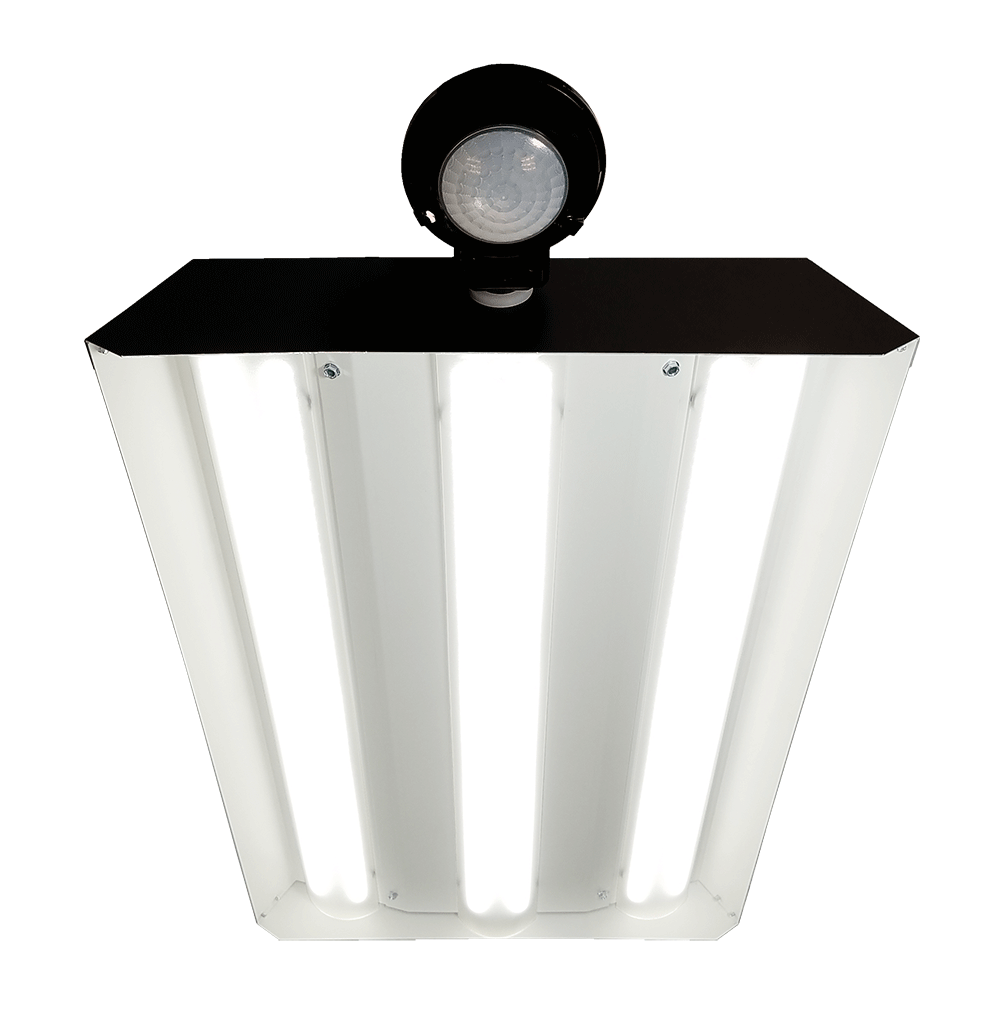 If you need a high quality high bay, we have a PBL for you. With a wide range of sizes and lumen packages to choose from, we can make sure you get the exact light level you need. We offer a wide range of mounting, controls, and other options.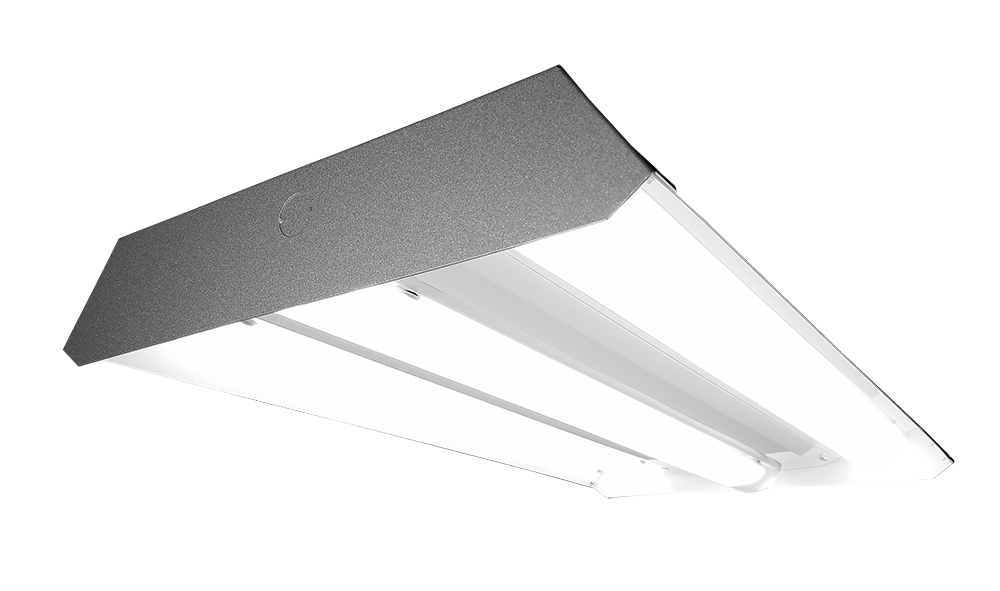 Maximize the savings potential of your PBL with one of our many control options. The Wattstopper FSP sensor equips your PBL with multi-level control based on motion and/or daylight contribution. Rated for both wet and cold locations, every FSP comes pre-installed and pre-wired on the end cap. Three different lenses are available, tailored for the ideal detection area and mounting height. All parameters can be adjusted from the floor via a wireless configuration tool (the FSIR-100 – sold separately).
The PBL is also available with an optional on/off occupancy sensor (option "OS"). With the Leviton OSFHU-ITW (or an equivalent), each individual PBL can be controlled based on occupancy in its detection zone. For added energy savings through daylight harvesting, an occupancy sensor with photocell (option "OSP") is available. The OSP turns the luminaire on or off based on occupancy or available natural light.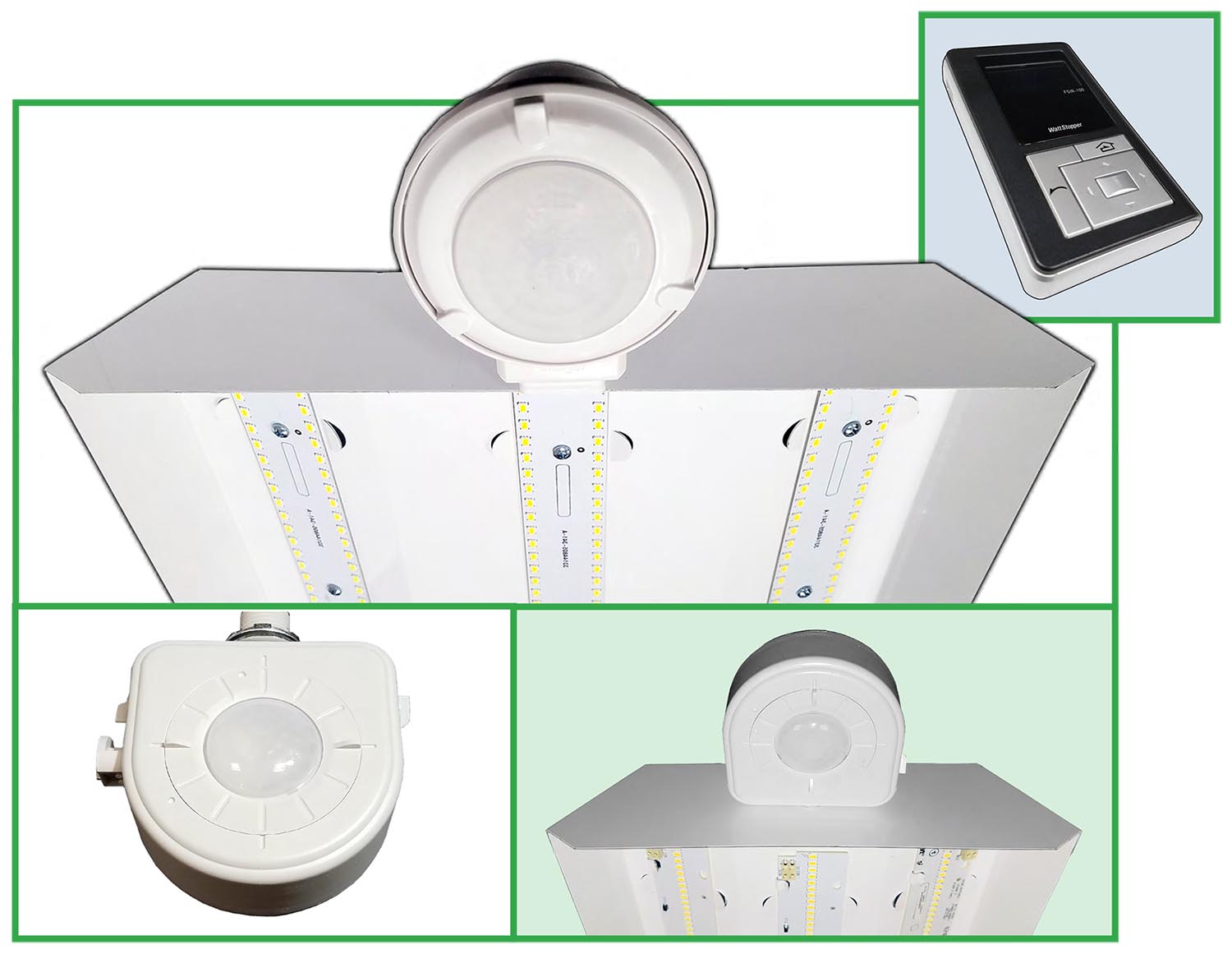 Clockwise from top: the Wattstopper FSP-211B with an L7 lens installed on a PBL; the FSIR-100 wireless configuration tool for the FSP sensor (sold separately); the Leviton OSFHU-ITW occupancy sensor; the Leviton OSFHP-ITW occupancy sensor with photocell.
IoT compatibility
We offer more robust network control options and Internet of Things (IoT) compatibility with products from Magnum Energy Solutions and Leviton. Contact us for more info. Also, if there's another control system you're looking for - such as Nedap, Daintree, or another IoT-based system - just contact us. We can incorporate it.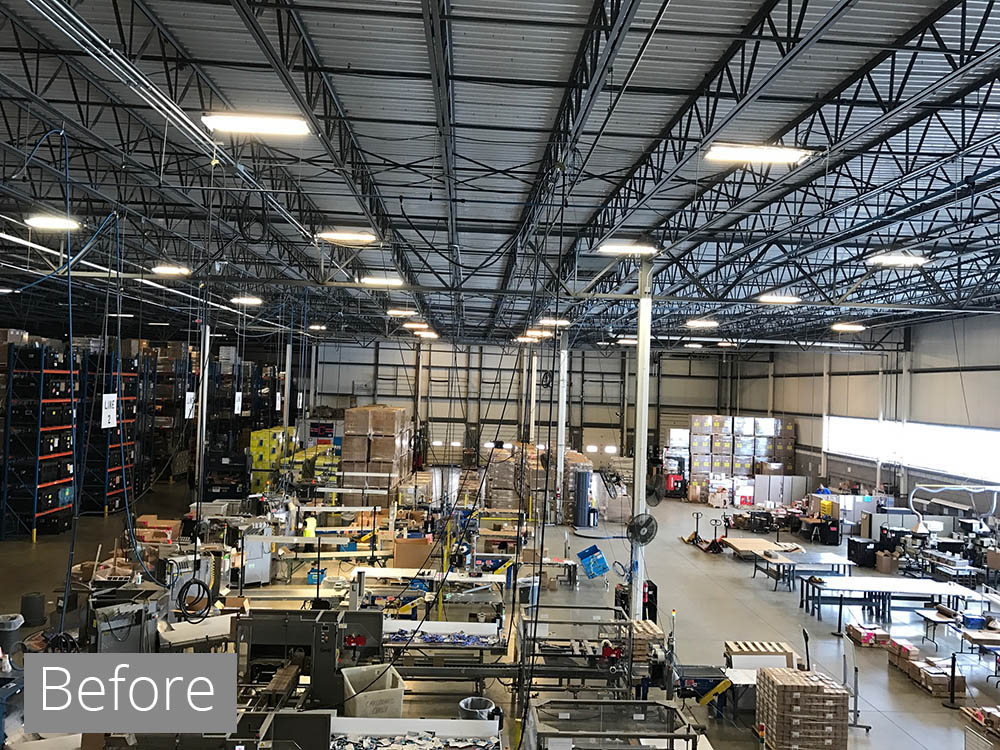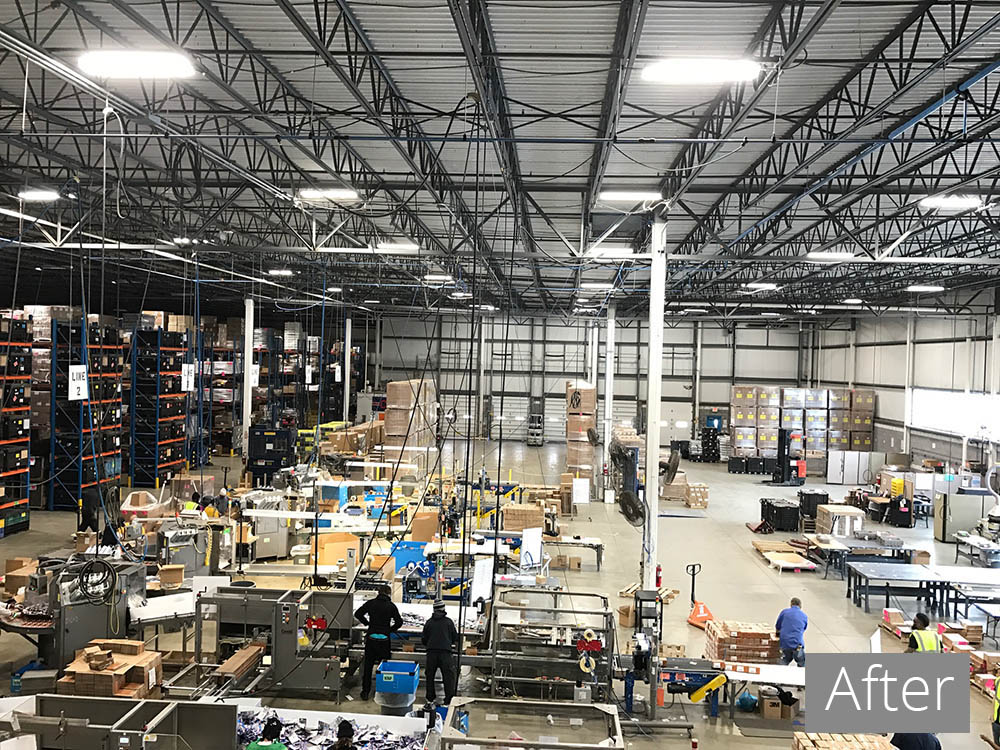 This customer replaced a 7-year-old T5HO fluorescent high bay system with the PBL4HIHEUV850. The difference - a dramatic reduction in energy usage (from 350W down to 174), and double the amount of light output (from 25 foot-candles to 50).
Double the light output with half the energy!