The PBLA is an ideal solution for most warehouse aisles and corridors. Its enhanced specular reflector is designed to provide even vertical illumination on shelving and optimize lighting in the aisleways. The PBLA is offered in a wide variety of lumen packages, which allows for flexibility in design and helps maximize energy savings. Multiple control options are available - including occupancy sensors, dimming sensors and photocells. The PBLA is made in the USA - engineered and manufactured at our facility in Henderson, NC.
Applications: Suitable for most commercial, industrial and institutional applications. Ideal for warehouse aisles and corridors
Lumen Output: About 12,000 lm to 24,000 lm in 4-footer, 23,000 lm to 42,000 in the 8-footer
Max Lumens Per Watt: 150.5
Size Options: 4 foot and 8 foot
Predicted L70 Lifetime: 92,000 to 146,000 hours (calculated)
Warranty: 5 year limited system warranty. 10-year extended warranty available on specific models
Re-BoardABILITY: Every PBLA is upgradeable. Boards and drivers can easily be swapped out for upgrade in a matter of minutes. Learn more about Re-Boardability here.
Certifications: UL 1598 listed for US and Canada, suitable for damp locations. DesignLights Consortium qualified on specific configurations
Made in America: Engineered and made in the USA. Each PBLA is manufactured in our Henderson, NC facility. BAA compliant options are available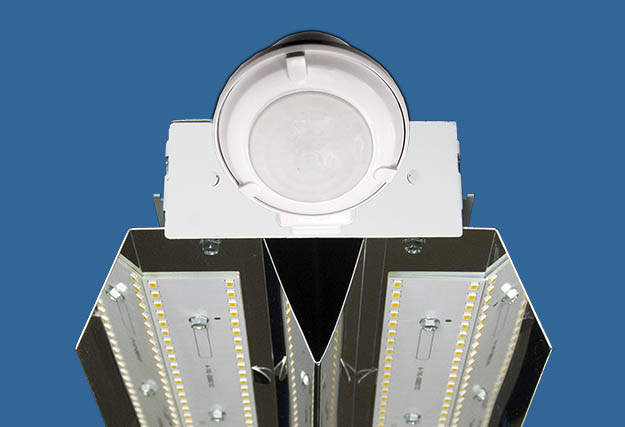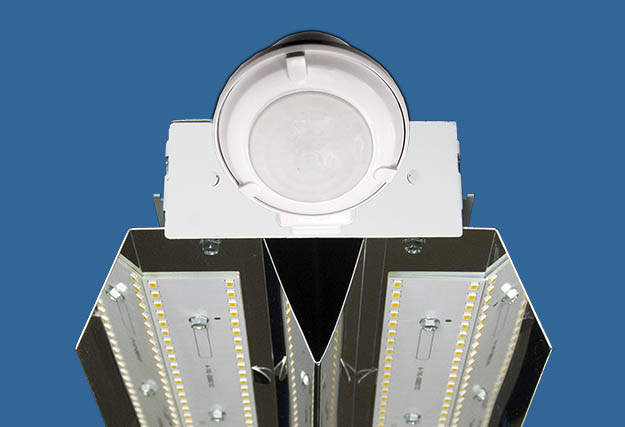 The PBLA is engineered to provide even vertical illumination on shelving and maximize lighting in the aisleways. Several control options are available to maximize energy savings, including the Wattstopper FSP (pictured). This sensor comes pre-installed, and provides multi-level control based on motion and/or daylight contribution. See spec sheet for more info, and for more control options.